Products shipped in assembled, ready to sell displays from China to North America: learn more about our solution.

Coghlan's is one of the main distributors – and one of the oldest, created in 1959 – of outdoor gear in North America, with over 500 references under different famous brands: Coghlan's, Gearaid, Aquamira… 
Business Challenge:
Temporary Point of Sales displays offer great deals to customers by promoting an assortment of different products carefully selected. However, that means all products need to be grouped in one place in order to be filled in assembled displays. In China, for a supplier to provide an export price means they need to get their tax refund. Since they can only get their tax refund when clearing customs for export, that makes it near impossible for a supplier A to deliver to a supplier B if both products are meant to be exported.
Solution:
By asking their suppliers to deliver the goods to a 3rd party like Asiapack, Coghlan's fixed the consolidation issue: each supplier can deliver to us using its own export license, therefore getting its tax refund upon delivery in Asiapack. We help to design the display to optimize the space and quantity in containers, we do the display assembling and filling, we provide all packaging materials. Display are assembled in Asiapack and ready to ship worldwide.
Results:
With many programs implemented since 2019, the biggest one so far was done in December 2020, with 2,500,000 forks from two suppliers located in China, packed into over 500,000 boxes, then packed into 2,000 promotional displays. Asiapack started to receive products early December, and the last shipment was done first week of January: one month only to get the whole order ready to ship.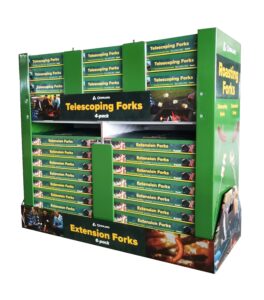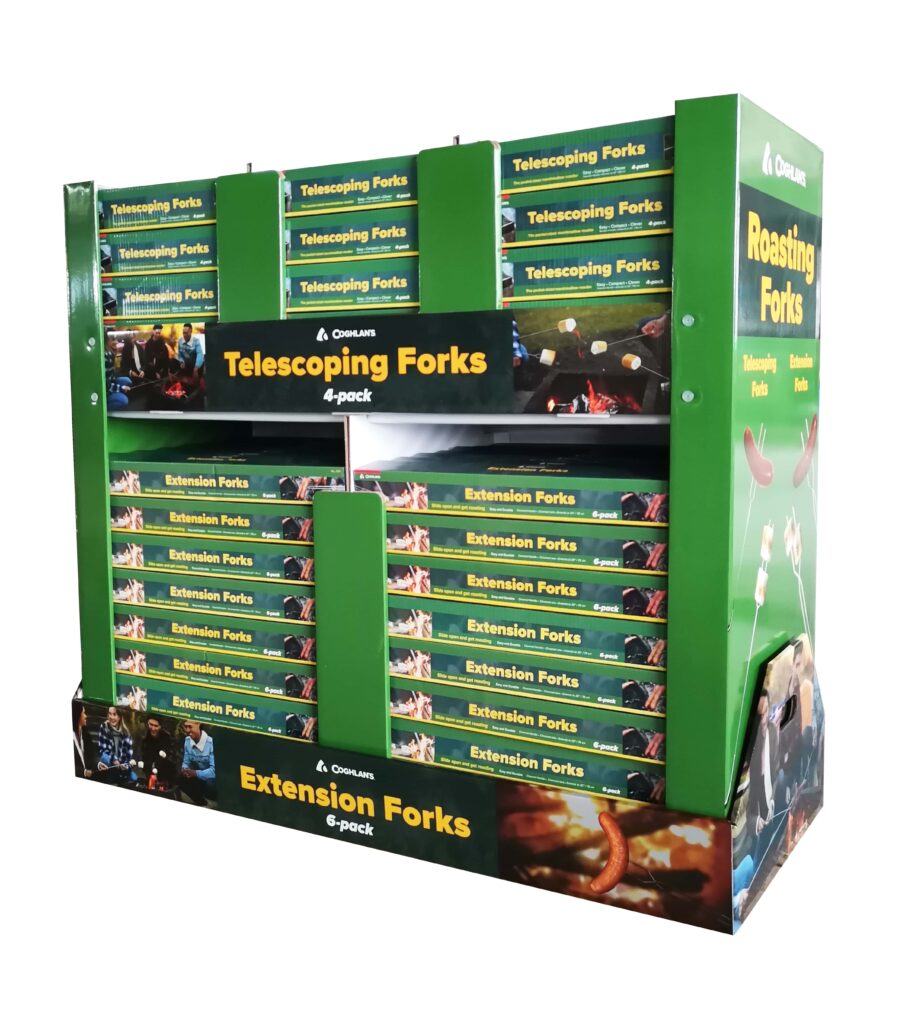 Feel free to contact us if you'd like to know more about our services and how we could help your company!