Kitting of multiple products sourced from China into one pack, under different assortments or brands: a headache made simple with Asiapack.

FGX International is the world's leading designer and marketer of non-prescription reading glasses, optical frames and sunglasses with a portfolio of highly recognized eyewear brands including Foster Grant®, Sight Station®, Magnivision®, Gargoyles®, Corinne McCormack® and SolarShield®.
Business Challenge:
Because of products consolidation complexity in China, FGX was importing their reading glasses and accessories (readers cases), from China to Florida (USA) for kitting into different packs assortments and PDQs. This lead to transportation delays and high labour costs. To answer customer's orders adjustments, keeping high levels of inventory was necessary, since shipping new stocks from China to Florida takes 6 weeks.
Solution:
Using a co-packer in China allows to do the kitting for goods made in China near the source. With a co-packer like Asiapack located in customs bonded area, no headache to consolidate all the products in one location near Shenzhen: each supplier clears customs when delivering to us. For FGX, that means all their reading glasses and pouches are consolidated in bulk under one location, then packed under the required assortment by Asiapack (reading glasses with different colors, diopters…).
Results:
With 300,000 reading glasses packed every week in average, with possibility to increase packing capacity by 20% without earlier notice, or to increase by 50% with only 2 weeks' notice, it allows FGX great flexibility on their shipment scheduling, to always deliver the right quantity of products to retail shops around the world.
With consolidation of products in ready-to-sell PDQs, FGX can arrange direct shipment from Asiapack to UK, Japan, US, Canada… This opened new markets opportunities while keeping transportations costs down, leading to a 300% increase in sales from 2014 to 2018, at the same time reducing overall stock levels.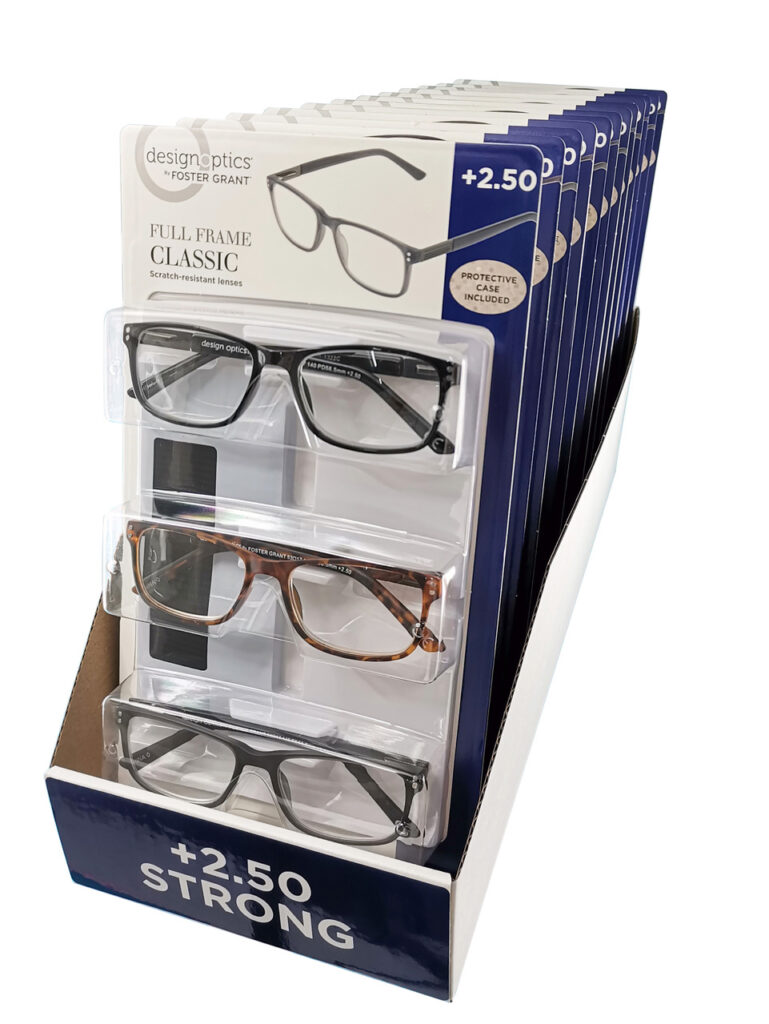 Feel free to contact us if you'd like to know more about our services and how we could help your company!